HOW DO I REGISTER?
To join us for the 2020 AMMA Virtual Conference, you will need to register your attendance through the Online Registration Portal. Once you have registered you will receive a confirmation email to let you know you have successfully registered.
AMMA Member Registration Price – $30 AUD
AMMA Non-Member Registration Price – $60 AUD
WHAT BROWSER SHOULD I USE?
We recommend using Google Chrome, Chromium or Opera to access the Virtual Platform. We also recommend you clear your cookies and cache prior to logging in and disable any VPNs you may be using.
To optimise the broadcast of sessions, please do not use 'incognito' or 'hidden search' browser settings.
HOW DO I LOG IN?
Your login details will be sent to you to access the portal after Nov 9, if you do not receive this email please contact Brittany.
If you register after Nov 9, your login details will be sent to you immediately after registering. Please be sure to check your Junk inbox for this email.
LOGGED IN AND CAN'T SEE SESSIONS?
Please note that Live Tech Support is only available during live sessions.
YOUR PASSWORD/PIN
Please keep your login details handy to access the portal as you may need to log in and out across the programmed days.
You can reset your password at any time. Your PIN will always stay the same so you can also use this to log in.
If you do not receive the email, please contact Brittany.
I AM NOT RECEIVING EVENT EMAILS
Sometimes emails don't get through firewall settings. To overcome this issues, please whitelist all email addresses listed in the section below if you find you are not receiving event correspondence.
GETTING LIVE SUPPORT
For support prior to the live event, please email
Brittany
.
For support during the live event, please click the Tech Support button on the top right-hand side of the portal (red icon with a headset).
Please note that Live Tech Support is only available during live sessions.
HOW DO I REPORT A BUG?
If you experience any issues with the 2020 Virtual Conference Portal, please click the red 'Tech Support' button at the top right-hand side of the 2020 Virtual Conference Portal. This will show up once you have logged in. This live support is only available during high demand periods.
You can also email Brittany if you need assistance logging in.
HOW LONG WILL THE PORTAL BE OPEN?
The portal will be available to login from November 2020 and will then be open for a period of time post-event.
Watch this space to find out when the deadline is for viewing the event material post-event.
LOGGING IN FOR THE FIRST TIME
Each time you log in you will be asked to give permission for the portal to use your camera and microphone. We recommend allowing both features to maximise your experience.
When you first login to the OnAIR Portal, the Event Check-In window displays, where you can update your profile, capture or add a profile photo and review your privacy settings. To edit or change these settings, please click on your profile photo at the top right of the screen and select My Settings. Please check that your time zone is set correctly to ensure the agenda displays in your local time.
I GET AN ERROR DISPLAY OF 'NO PLAYABLE SOURCES FOUND'
Go back to the timeline and come back into the session again. If the issue still continues, open a 'back-up stream' of the AIRCast session at the bottom left corner of the video and select "Audio/Video Issues?".
PARTICIPATING IN THE ONLINE POSTER SESSIONS
During the Poster Sessions you will be able to browse and search for submissions that interest you. Click on the submission in the Gallery to find out more information and also request a live group chat with the author. When the author adds you to their presentation, your microphone will be unmuted. You can mute and unmute your microphone to interact and ask the author questions.
USING THE TIMELINE
Sessions and functions that are happening each day are listed in the timeline in chronological order. You can click on any of the items in the timeline to view additional information and join the session or function.
The OnAIR timeline will display in your browsers time zone. To edit your time zone click 'My Settings' located at the top right-hand side of the OnAIR Portal.
USING THE MEETING HUB
The Meeting Hub allows you to connect and communicate with other attendees. Once you have located an attendee you want to connect with, click the Connect button. Once the other attendee accepts your request, you can choose to interact with your connection by starting a live chat or live video call. You can also schedule to meet at a future time, send messages and take notes. Contact information for all attendees you have connected with will be included when you export your contacts (see the Exporting your Notes and Contacts for additional information).
JOINING A LIVE SESSION
When joining a live session, a window will appear asking you to connect to the audio. If the webinar does not load or if you are having any technical issues viewing the session, you can click on the 'Technical Issues? Launch Zoom App' link at the bottom of the window. This link allows you to download the Zoom App directly to your computer and this will resolve most issues. Please click on the Live Support icon located at the top right-hand side of the OnAIR Portal (red headset icon) for additional assistance.
USING THE EXHIBITION HALL
During the event there are a number of opportunities for you to view the Virtual Exhibition Booths, view the uploaded materials and meet with the exhibitors.
Please view the program to check theses times.
When requesting a meeting with an exhibitor your camera and microphone will be enabled.
MY SCREEN IS BEING CUT OFF IN A SESSION
If you are using a laptop, we recommend setting your screen resolution settings to 100% as opposed to 125%. This will fix this problem.
AUDIO RECOMMENDATION
There are interactive sessions and networking features available, so a headset is recommended to optimise your audio.
POSTER GALLERY
This section of the portal contains Poster Abstracts and Supporting Materials. You can communicate with authors via the discussion forum associated with each poster.
CPD ACCREDITATION
The 2020 AMMA virtual conference is not accredited for RACGP CPD points. However, the college has advised that you may be able to self-record the activity. Please contact Kathryn Randall, Kathryn.Randall@racgp.org.au for more information on how to self-record.
STILL NEED OUR HELP?
Contact our friendly Events Team to get some assistance on something you still cannot find an answer to.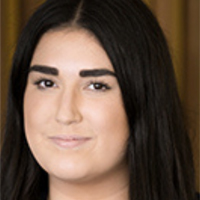 Are you having trouble registering, not receiving emails, need technical support in the Virtual Portal or have any general questions?
Are you presenting and need some assistance on uploading your content or have any questions about your presentation?
Contact Brittany!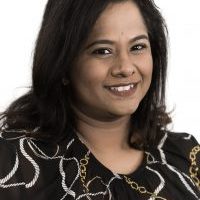 Are you a partner of the event and need some assistance with your role? Contact Theni!