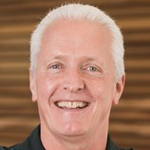 Dr Tony Smith
Medical Director, St John, New Zealand
As Medical Director, Tony Smith has led the clinical direction of St John New Zealand since 2005.
Tony chairs the working group that develops the clinical procedures and guidelines for the ambulance sector in New Zealand. Within his tenure as chairman, Tony has led the development of national policies that determine the treatment and destination of patients in New Zealand with spinal cord injury, major trauma, stroke and heart attack. Having an active involvement in pre-hospital care and research, Tony leads a collaborative approach to contributing to multi-centre trials.
Tony also serves on several medical councils and committees. He is a member of the New Zealand Resuscitation Council, The Australian and New Zealand Committee on Recitation, the and the New Zealand Clinical Network for major trauma, stroke and cardiac conditions.
Tony serves as a doctor for the Helicopter Emergency Medical Service and is an active member of the Westpac Rescue Helicopter Trust.
Back to Speaker Profiles