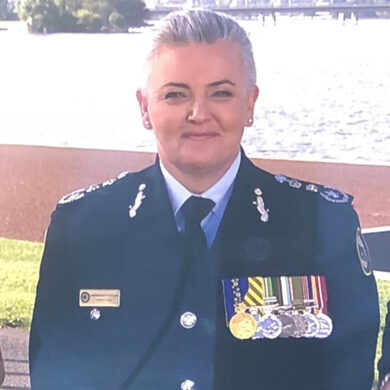 BRIG Georgeina Whelan AM CSC and Bar
Commissioner, ACT Emergency Services Agency
Brigadier Whelan has extensive experience in command, leadership and management roles across the ADF and the Emergency Services sector. In the latter years of her full-time ADF career she completed appointments as the Director General Garrison Health, the Director General Select Strategic Issues Management, and the inaugural Chief of Staff, ADFHQ.
Brigadier Whelan transferred to SERCAT 3 in Jun 2018. In her Reserve capacity she is an active contributor to the Army Health ECR and CER process.
Georgeina was appointed as Commissioner of the ACT Emergency Services Agency in October 2019 in the lead up to the 2019/20 Black Summer Bushfires National Disaster. She led the ACT through this period, appointed as the ACT's Emergency Controller. She chairs the Australasian Fire and Emergency Services Council (AFAC) Professionalization Scheme Board and the AFAC State Emergency Services Operations Group. She is a member of several advisory groups focused on the mental health and wellness of first responders. She is the Patron of the ACT Downs Syndrome Association.
Brigadier Whelan was awarded a CSC in 2004 for her work in developing the Army Health Continuum, an AM in 2006 for her command of the ANZAC Field Hospital on Operation Sumatra Assist and a Bar to her CSC in 2016 for her performance as DG Garrison Health Services. She holds tertiary qualifications in Business and Strategic Management.
Back to Speaker Profiles